COURSE DESCRIPTION
The Safe Transport of Lithium Batteries by Air course is designed for personnel who are involved in the preparation or transport of lithium batteries by air.
Loose lithium cells and batteries, as well as cells and batteries contained in, or packed with, equipment containing lithium in any form must be packed in accordance with the regulations. Regardless of whether they are lithium ion or lithium metal, and those involved in the preparation or transport of such consignments must receive training.
By the end of the course, delegates will be able to:
Classify, pack, mark, label and document consignment containing lithium batteries for transport by air.
Delegates will also be shown how to classify lithium batteries into the different sections, such as IA, IB and section II as well as look at the changes which have been implemented in recent years.
This course is CAA approved (approval number 019704). There will be an exam on the second afternoon; successful delegates will receive a certificate which is valid for two years.
Lithium battery by air: £315.00 (inclusive of CAA registration fee)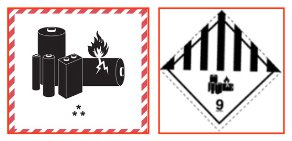 Pentagon Freight Services Plc
Pentagon freight centre
Unit 2 Kirkton Drive
Dyce
Aberdeen
AB21 0BG
Tel: +44 (0)1224 405600
Fax: +44 (0)1224 405601
Email: [email protected]