Offices: Perth & Houston
Pentagon Team: Kylie Woodfin & Jason Eastland
Summary:
Urgent move of freight from US to Thailand.
PFS Team utilised cross country trucking in the US to get onto the only available vessel in the region
Freight Specs:
29 pieces of static breakbulk
Transported on rolling mafi trailers
84,339 kgs // 394 CBM
Hoegh RoRo vessel
Offices: Brisbane & Houston
Pentagon Team: Kylie Woodfin & Heather Ceron
Summary: With the withdrawal of all RoRo vessel from EU to AU Heather has engaged a shipping line & arranged to move as over length flat racks.
With specialised lashing, lifting & stowage we now have this freight on the move
Freight Specs:
3 x overlength Flat racks
Packed with 5 @ 1600 x 79 x 87 – /+ 3000 kgs each
Swire is the shipping line used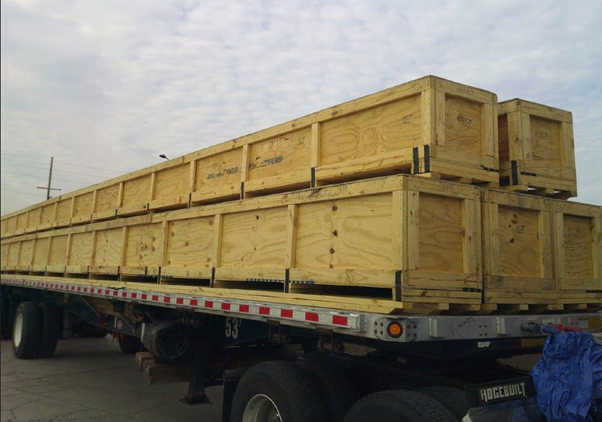 Offices: Norway & Perth
Pentagon Team: Håkon Kvinlaug & Kylie Woodfin
Summary: High value, urgent freight bound for Darwin Australia.
Freight needed to be moved to a transport yard next to the terminal as they were too tall to be go under bridges on the route to Pentagon Perth's yard.
Once unpacked goods will be moved in piloted convoy to the top of Australia for offshore deployment.
Freight Specs:
2 x 40 FR OOG – Over width & over height 264cm
1 x 40 GP
1 x 40OT
52,000 kg all up
Maersk FCL liner